Gift Certificate & 2 Ghost Walk Tickets & Signed Copy of "Haunted Lower Eastern Shore"
$65.00
Gift Certificate for Two Ghost Walk tickets and an autographed copy of the Haunted Lower Eastern Shore book by Mindie Burgoyne. Book will be shipped (we do drop ship) with certificate tucked inside.  Note receiver desired in shipping address.
Description
NEW: Gift Certificate for two Ghost Walk Tickets plus an autographed copy of  Haunted Lower Eastern Shore, by Mindie Burgoyne. This is the third book in her haunted series. Certificate will be tucked inside the book and mailed to you – the purchaser, or to your intended receiver. Simply note the address in the shipping section of the online order form.
Certificate must be redeemed by calling the Ghost Phone (443.735.0771) when making a reservation for the ghost walk. Advanced registration is required.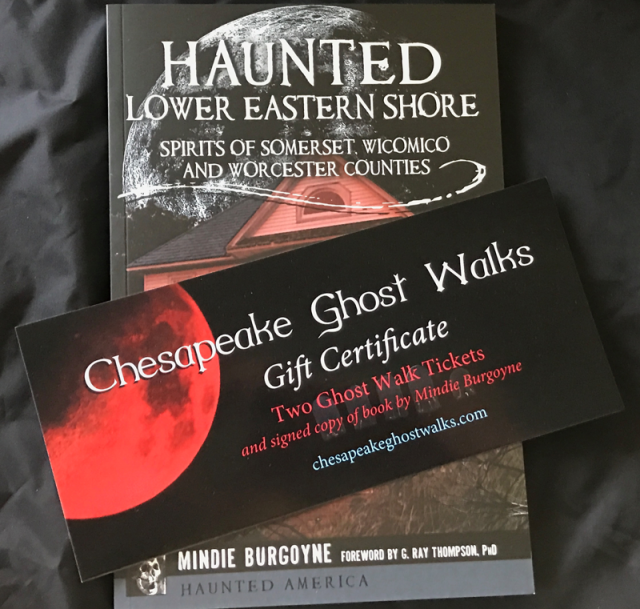 Gift certificates expire after one year.