BOOK A TOUR!   
One Tour Company – 9 Ghost Walks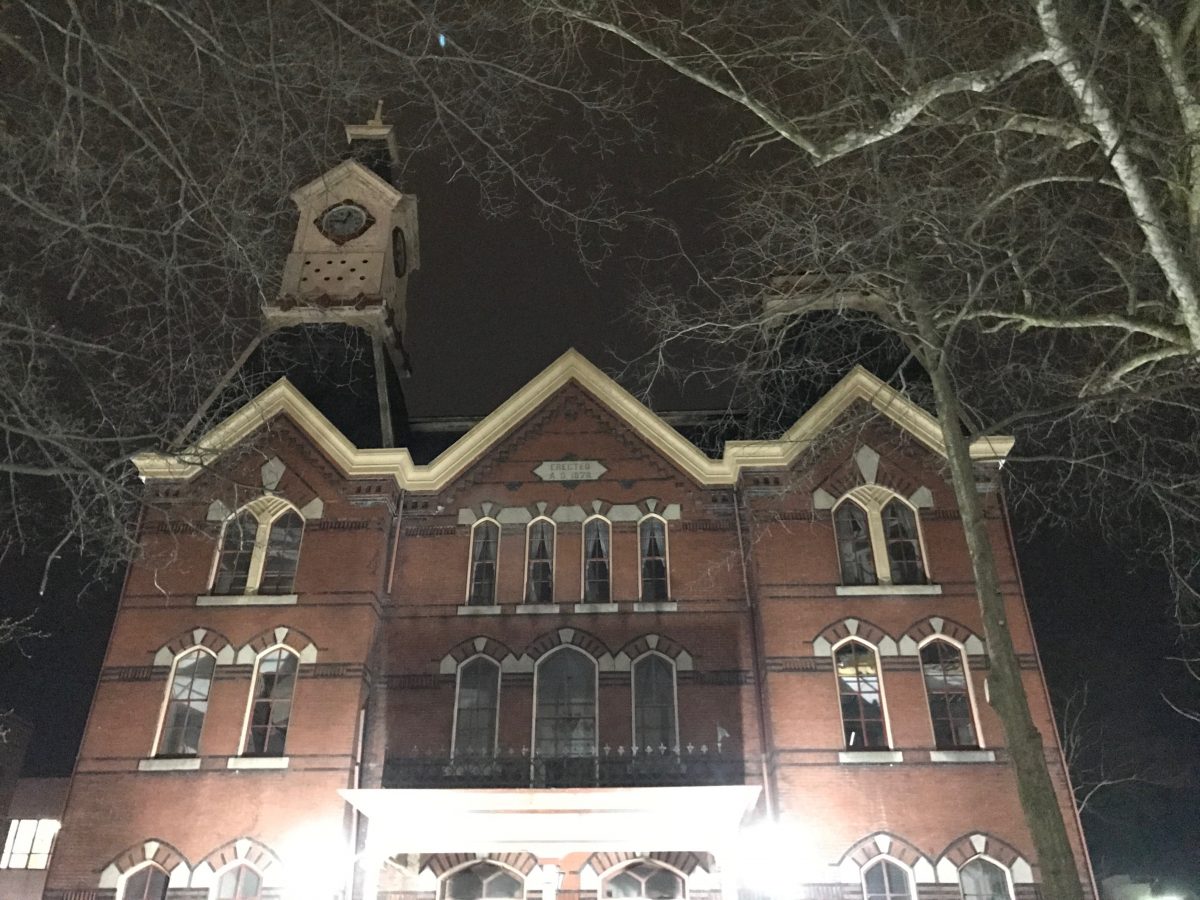 Welcome to Chesapeake Ghost Tours.
The Largest Trail of Year-Round Ghost Tours in America  – 11 Ghost Walks in different historic towns, guaranteed to entertain, educate, and perhaps disturb your sense of solace and calm.
If you love history mixed with mystery, you'll enjoy all of these walking tours all on Maryland's Eastern Shore.
Book Now at the Links Above or Call the Ghost Phone – 443-735-0771.
Book online now!
9 Ghost Tours on the Eastern Shore
Chesapeake Ghost Tours on Maryland's Eastern Shore is the largest cluster of heritage walks in America. Nine night-time walks  – from St. Michaels to Denton to Berlin and Ocean City to the Great Pocomoke Forest. The walking tours are scattered over 100 linear miles on the Delmarva Peninsula and offer guests a 1.5 to 2-hour storytelling session about the history and mysteries of the Eastern Shore. All stories are based on historical research, and many of the 130 sites on these tours still have paranormal activity today.
Most of the ghost walks feature a nighttime walk through an old graveyard. The walks are all guided by a trained storyteller who is passionate not only about the stories but also enthusiastic about explaining the strange energies and events that happen in this wide-open, mostly undeveloped landscape.
Learn more about the Ghost Walks on the What to Expect page
These ghost walks are not "ghost hunts" and we do not guarantee a ghost sighting or a paranormal experience. We do, however, believe that the hauntings are real and that the highly intuitive may be able to sense beings from the eternal world.
For those who like a more "interactive" look at spirits and paranormal activity, Chesapeake Ghost Tours occasionally offers paranormal investigations where guests can watch actual paranormal investigators use specialized equipment to detect communications from the spirit world. Guests can bring their own equipment and also enjoy a night-time walk led by an investigator through the haunted swamps and forests as well as an "inside" experience in a historic building, mansion, or church depending on the host property.
Other Products and Services
STORYTELLING – Chesapeake Ghost Tours also offers storytelling sessions at various locations on the Eastern Shore, and we can be privately booked for your group or event.
PRODUCTS & SERVICES – Ask about our Group Discounts, Students & School Groups, Private Tours, Storytelling Sessions, Bus Tours, and Special Occasions.
BOOKS AND GIFT CERTIFICATES – COMBOS – Order signed copies of Mindie Burgoyne's Haunted series.  Order a set of 4 and receive free gift wrapping.  Gift certificates are also available as well as Book/Gift Certificate combinations.

BUS TOURS  (temporarily suspended) Offered mainly in the winter months – Chesapeake Ghost Tours also has six different bus tour products that go out into the beautiful countryside – focusing on stories of farmers, slaves, merchants, watermen and ghosts of the swamps forests and old plantations. Book a bus tour for your group or go on one of ours.
REFUNDS AND CANCELLATIONS: While payment must be made in advance in order to secure a place on the tour, a full refund will be given if cancellations are made at least 48 hours before the tour. Cancellations after that 48-hour window or no-shows will not receive a refund.
Voted Best New Heritage Initiative by the Beach to Bay Heritage Area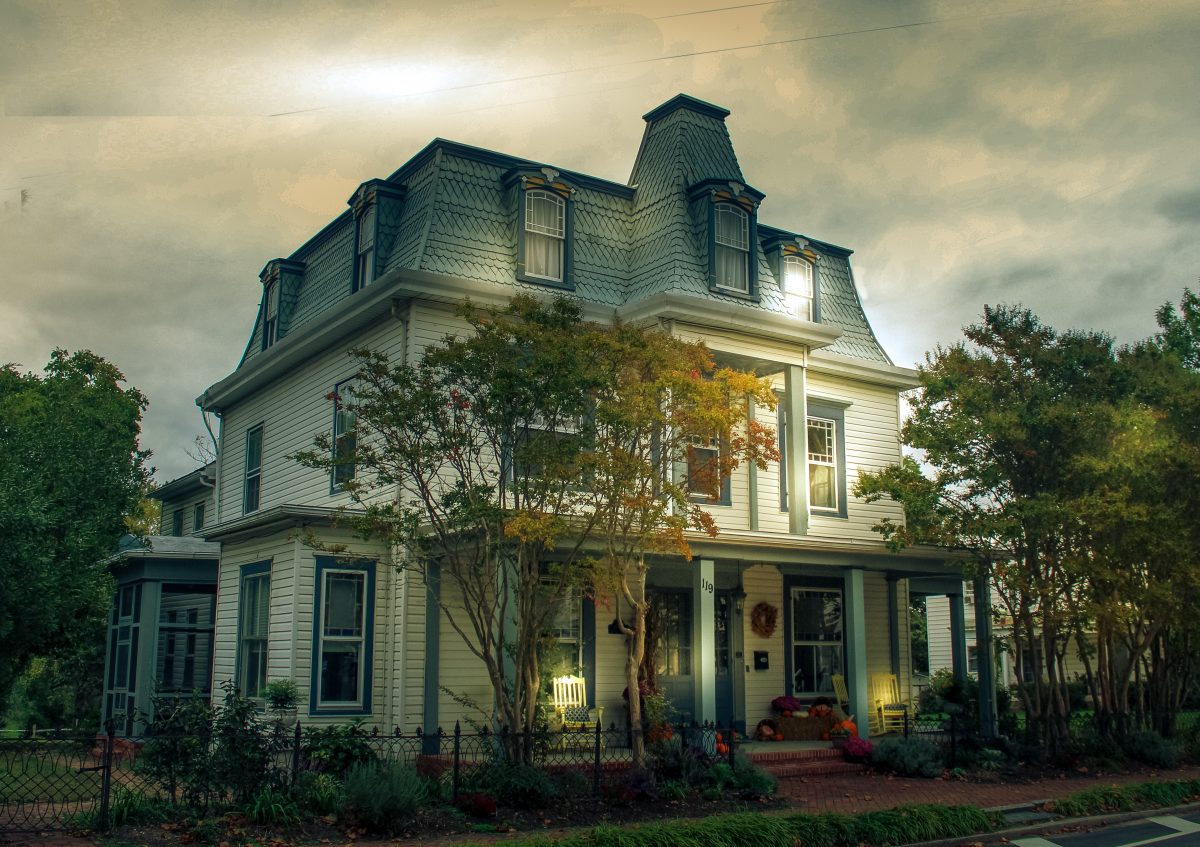 Over 140 Sites across seven counties
Together this cluster of ghost tours includes over 140 haunted sites and stories and 10 graveyards.  The spirits of pirates, sea captains, merchants, governors, soldiers, slaves, orphans, farmers, witches, hoteliers, doctors, actresses and "ladies of the evening" are featured characters in these enchanting stories.  The haunted history of the old Eastern Shore is revealed in these tours in a way that is both entertaining and engaging. Our guests get a broad perspective of the Eastern Shore's "haunted" heritage.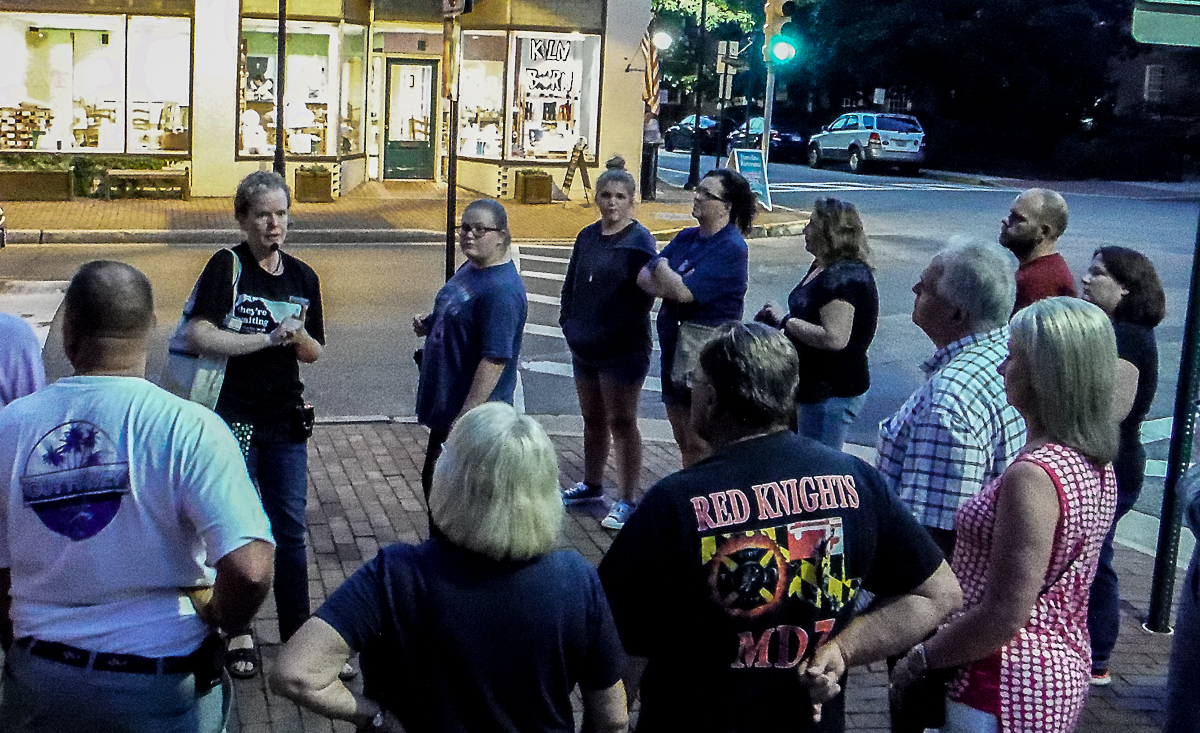 Ghost Storytellers – Family Entertainment
Each tour is led by a ghost storyteller who will weave the history of the town through tales of apparitions, psychic phenomena and things no one can explain. Every tour is suitable for adults and kids, Except for Princess Anne (no children allowed). The Chesapeake Ghost Walks weave a tapestry of local lore and legend and reveal the rich heritage of the Eastern Shore and the essence of its unique character. Once you've gone on a ghost walk, that town will seem like an old friend.
Why the Eastern Shore?
The Eastern Shore  – that is the land east of the Chesapeake Bay – encompasses hundreds of square miles of rolling farmland, forest, and marsh, and the Eastern Shore is the least developed contiguous piece of agricultural land between Maine and Florida.  The landscape is flat and open with big skies and a shoreline is never far away. It's an enchanting landscape that has remained largely unchanged since the British colonization.
Tucked into that mystical landscape are small towns that grew up with the seafood, farming, and shipbuilding trades.  They were full of crazy characters, and there is something magical about that open landscape that opens portals into the "other world" and the spirits of those characters peek through now and again. They may meet you on the stairs of your hotel or in a museum full of artifacts, on a nighttime walk through town, on your campsite, on a carousel ride, or in your guest room at a historic Inn.  You'll be "walking with some of them" on every Chesapeake Ghost Walk.
Make a night of it – If meeting up with Chesapeake spirits wasn't reason enough to buy a ticket for one of these walks, consider that most of the featured towns are designated Maryland Main Streets and/or Arts and Entertainment Districts and all have gorgeous historic architecture, amazing food, shops, cultural venues, and recreational opportunities.  There's enough to do to fill a weekend.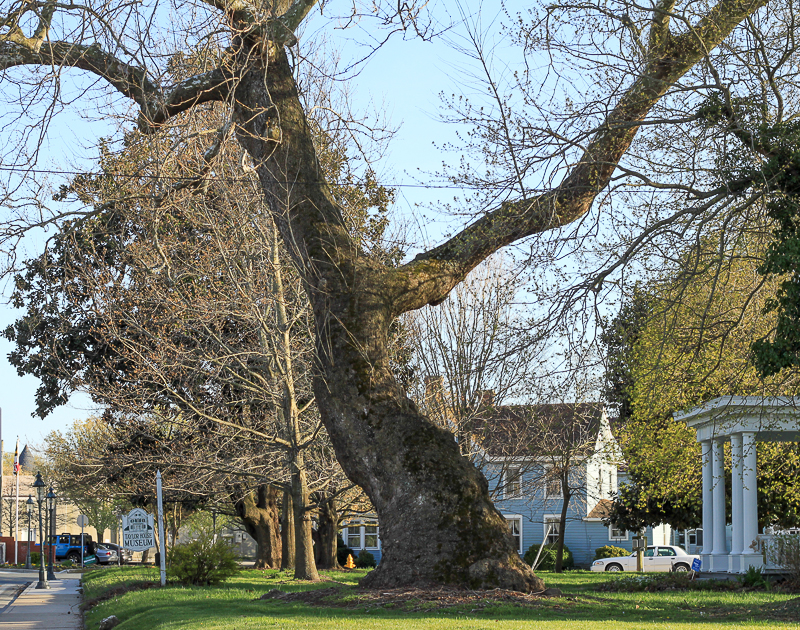 Healing Trees and Elementals
Guests on Chesapeake Ghost Walks also learn about "healing trees" and elementals located inside these towns.  Healing trees have a strong energy that can be felt when a hand is placed close to the tree for a period of time.  Healers, or people who use holistic methods of treating illness, will sometimes visit these particular trees to engage with the tree energy. Ghost Walk guides will demonstrate how to engage with that energy.
Healing trees are featured on the Easton, Cambridge, Princess Anne, and Berlin (2) Walks.  One known elemental is present in the Town of Berlin.
ADVANCED REGISTRATION AND TICKET PURCHASE THROUGH THIS SITE IS REQUIRED.
REFUNDS AND CANCELLATIONS: While payment must be made in advance in order to secure a place on the tour, a full refund will be given if cancellations are made at least 48 hours before the tour. Cancellations after that 48-hour window or no-shows will not receive a refund.
Don't forget to check out the reviews some of our readers have left on TripAdvisor.
We hope you'll join us for some walks this year.
SaveSave