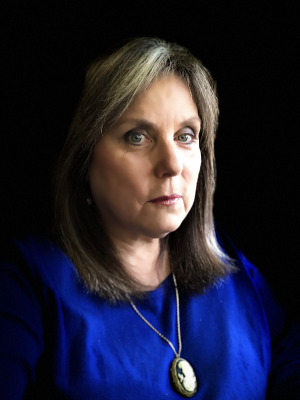 Chesapeake Ghost Walks is the largest cluster of regional heritage walks in America.  Mindie Burgoyne, author of  Haunted Eastern Shore: Ghostly Tales from East of the Chesapeake, and five  other books on the region has crafted over one dozen ghost tours through historic towns on Maryland's Eastern Shore.  Each walk as been carefully researched and digs deep into the town's ghostly history, haunted properties and tales of the dead. When guests finish the tour, they'll know the town and they'll know the ghosts.
Towns featured in the Chesapeake Ghost Walk series are Cambridge, Easton, Crisfield, Denton, Snow Hill, Pocomoke City, Ocean City, Berlin, Princess Anne, St. Michaels, and Salisbury.  The company also offers 5 bus tour products, paranormal investigations, and Storytelling sessions.
"When I craft a tour, I try to do so in a way that tells the story of the whole town so that the characters I talk about are placed in a related setting" Burgoyne states.  "All haunted stories begin to sound alike after a while.  What differentiates one story from the next are the ghostly characters, the setting, and how people are experiencing the presence of those ghosts in this world."
PLEASE NOTE: GUESTS. and GUIDES DO NOT GO INSIDE THE PROPERTIES ON GHOST WALKS.  Stories of hauntings and unexplained events are shared while standing outside the property on ghost walks. Some properties are entered on bus tours and paranormal investigations.
GHOST WALKS RUN FROM MARCH THROUGH NOVEMBER
There are walks nearly every weekend from March through October and part of November.  During the winter months of December, January and February we provide BUS TOURS of the outlying areas not covered on the Ghost Walks. There are also private tours and Storytelling sessions added to the products and services offered by Chesapeake Ghost Tours.
HOW THE GHOST STORIES ARE COLLECTED
Burgoyne collects her ghostly tales from various sources that include local libraries, regional books, newspaper articles, the folklore collection at the Edward H. Nabb Research Center for Delmarva History and Culture at Salisbury University, and through personal interviews. After collecting the tales she researches the town's history, and then crafts a tour that tells a larger story than just the individual sites.  All the tours include an evening walk through a graveyard – except for Ocean City. It has no graveyard.
THE STORYTELLERS:  Chesapeake Ghost Tours has a thorough training process for the storytellers that lead the tours.  Each storyteller is trained and tested in Eastern Shore history as well as the folklore of that particular town.
"These are not spooky, scary walks where the guides dress up in period clothing and use theatrical techniques.  This is the real deal" states Mindie Burgoyne.  "We've researched content and sources of every ghost story. We've referenced documents, books, oral commentary as well as information gained from psychic mediums and paranormal investigators.  We figure the truth is scary enough."
The storytellers will also help guests discover their own psychic potential in sensing ghosts and share information on how to hone their sensing skills.