Experience the tour from your seat at Ghost Storytelling Session.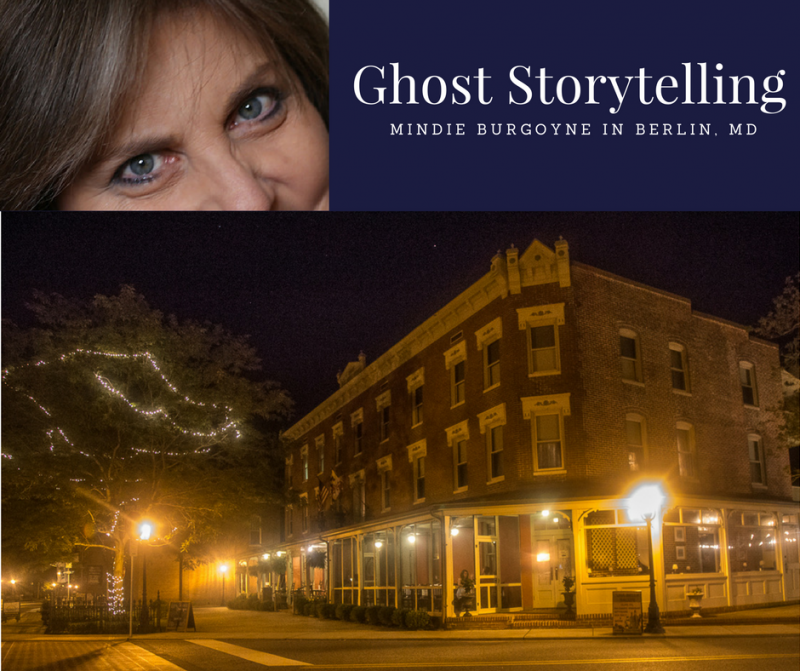 Ideal for Conferences, Family Reunions, Real Estate Events, Fam Tours and private parties.
Chesapeake Ghost Walks can craft a Ghost Storytelling Session based on any of the Town Ghost Walks or Bus Tours that we offer, and present those stories directly your guests at a private party, a conference, a family gathering or event of your choice.
A trained storyteller will present the ghost stories in an engaging way, and possibly include photographs of the haunted sites (based on equipment available) just as if she or he were guiding the tour in the actual location.
Each Storytelling Session will cover the history of the region or town of focus, and then bring forward the haunted history telling a different side of familiar landmarks such as courthouses, jails, stately homes and other public buildings.  Guest will enjoy hearing the stories and getting to know some of the local historic characters.
Whether you have 10 people around a patio fire or 500 people in an auditorium,  the Ghost Storytelling Session brings the ghost tour to you and your friends in your locality.  Each session lasts about 60 to 90 minutes.
What you get when you book a Storytelling Session:
A Chesapeake Ghost Tours storyteller who will engage your audience with stories of haunted sites and spirits about whichever location you choose.
If the venue allows, a pictorial presentation showing images of the sites and in some cases, images of the suspected spirits that haunt the place.
The opportunity to ask the storyteller questions after the presentation.
The opportunity to buy books about the haunted sites featured.
60 to 90 minutes of engaging fun.
What you must provide at booking:
The venue or place to have the storytelling session. Any cost related to the venue is incurred by the person or entity booking the session. Chesapeake Ghost Tours does not offer a place to hold the event.
Projection equipment (Television / computer / projector). If this equipment is provided, the storyteller can bring photo images of the haunted sites on a thumb drive and project them on the screen while telling the stories. If this equipment is not provided, the storyteller will not be able to provide photo images.
Identify a town or region to feature in the storytelling session. Choices can be made from our list of towns or you can choose to have a session that features the entire Eastern Shore of Maryland.
Register for the Storytelling Session at least two weeks in advance. Deposit of $100 is due at registration. Final payment (non-refundable) is due one week prior to the session. Cost is $350. There is no minimum number of people required.
Ghost Storytelling Sessions are Ideal for:
CONFERENCES: A Ghost Storytelling Session is an ideal component for conferences when the event planner wants an entertaining, program meant to relax the guests and perhaps familiarize them with the area.
PARTIES and FAMILY REUNIONS & GATHERINGS:  Offer your party guests something unusual.  They'll never forget a Ghost Storytelling Session.  Good for all ages.  If your family roots are on the Eastern Shore, why not have a Storyteller at a family reunion?
ACTIVITY FOR THOSE IN HOSPITALS & ASSISTED LIVING: If you want to give a special gift to a group of people who are lively at heart but can't manage to get out to do a ghost walk in person, a Storytelling Session can be entertaining and fun.
FAM TOURS: Incorporate a Virtual Ghost Walk in tours offered to familiarize visitors with your area.
REAL ESTATE EVENTS: Want to familiarize prospective buyers or agents with the area in an entertaining but informative setting?  Virtual Ghost Walks can be done in small groups with a large computer monitor or even and iPad.
BOOK YOUR GHOST STORYTELLING SESSION
For information on how to book a Storytelling session, contact us at 443.735.0771 or email us at tours@chesapeakeghostwalks.com