Paranormal Investigation in one of Maryland's Most Haunted Forests
Join our Chesapeake Ghosts team along with Delmarva Spirit Hunters for a paranormal investigation at Furnace Town in Snow Hill. Furnace Town is a living heritage "outdoor" museum in the Pocomoke Forest. On the grounds, there are a collection of restored historic buildings and the remains of the old iron furnace where paranormal activity has been reported for years. Guests will be able to enter some of the old buildings where the investigators will have their equipment set up inside the buildings and will be able to offer some insight into how they do an investigation.
The investigation ends in the old Nazarene Church – home of the "Heavy Bible."
Sightings of Sampson Harmon, a free Black man who worked at the iron furnace and lived in the forest with his cats until he was 104 years old have been known to occur. Some people catch a glimpse of his cat. Harmon is one of over a dozen legendary spirits said to haunt the Pocomoke Forest. This forest has a 200 year legacy of being haunted, and it is by far, the most haunted forest in Maryland.
Book online now!
Bring your handheld equipment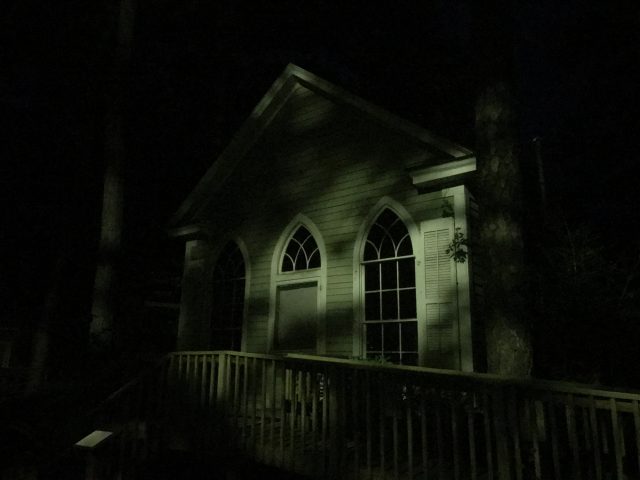 Guests are encouraged to bring their handheld equipment to the investigation (no bulky or large equipment allowed). We will have a limited amount of "ghost meters" for guests that want to try them out, but they must be returned at the end of the investigation. Guests are also encouraged to bring insect repellent in the summer months.
**WHAT TO EXPECT** Guests will gather in the visitor center at Furnace Town, and will be met by their guide(s). A brief introduction will be given and then guests will be split into groups of about 12 people and will be led into one of the buildings on the Furnace Town complex that has been known to have paranormal activity. If time permits a second building may be added at the start of the tour. A Chesapeake Ghosts guide/storyteller will give guests the information on how to try and identify paranormal activity with the device as well as a camera. You will also observe our paranormal team's equipment use and practices for identifying spiritual activity in the area in the buildings.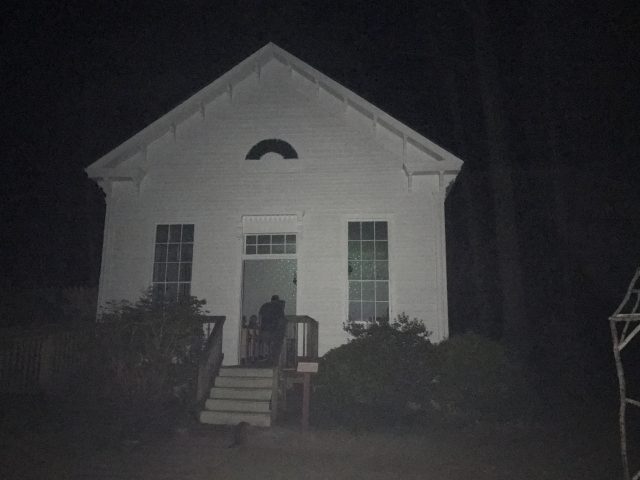 Next (if weather permits), the investigation continues down the trail and on the grounds of the old Iron furnace. We will not progress down the path or into the forest if it is raining as it is hazardous to do so. We will not risk injury to our guests. In the case of rain, we will complete the investigations inside the buildings.
A Chesapeake Ghosts guide/storyteller will give you the information on how to try and identify paranormal activity with the device as well as a camera. You will also observe a team of paranormal investigators use equipment and practice for identifying spiritual activity in the area.
NOTE: We do not guarantee any ghost sightings or activity. We are not in control of when and where spirits make themselves known. But we will demonstrate paranormal investigation techniques.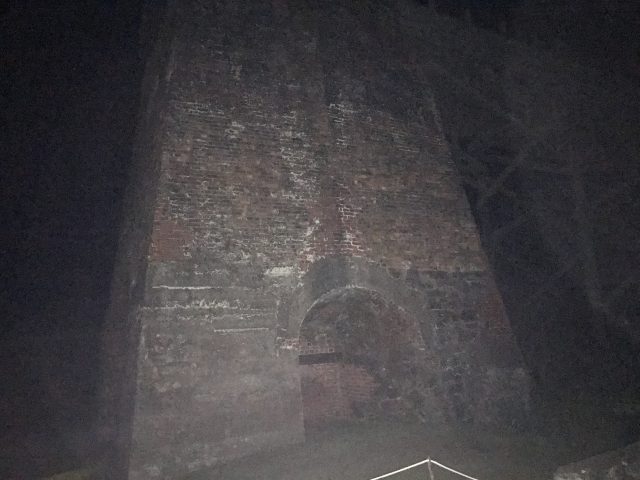 **MEETING PLACE:** The Furnace Town Living Heritage Museum in Snow Hill -3816 Old Furnace Rd, Snow Hill, MD 21863.
Please arrive at the tour 15 minutes before the start time to check in with the guide. You are welcome to bring your own equipment but equipment will be provided as well.
**TIME & WEATHER:** Investigations begins on time. We investigate in all kinds of weather but will not progress outside the buildings in the case of heavy rain and thunderstorms.
– Bring Insect repellant
– Bring your umbrella if it looks like rain
– Wear comfortable/waterproof shoes – we'll be walking in the forest
– Bring a flashlight.
– Bring your camera
**TIPS / GRATUITIES:** Cost of ticket does not include gratuity. Please give your guide a tip if you think she or he has done well and offered an informative and entertaining experience.
CANCELLATIONS AND REFUNDS: Full refund will be given if cancellation is made 48 hours prior to the tour's start. If cancellation is NOT made within 48 hours of the tour, no refunds will be given. For reservations of 6 or more, we require 72 hours. However, all registrations are transferable, so feel free to allow a friend or family member to attend in your place. Just give them your order voucher.
Book online now!