– HAUNTED CROSSROADS –
Ghosts in the heart of Delmarva
Poplar Hill Mansion, Firehouse Headquarters, Wicomico Courthouse, Furnace Town, Holloway Hall, Warren Mansion and 2 Graveyards
TOUR HIGHLIGHTS: Experience the haunted crossroads at the heart of the Delmarva Peninsula. You will be visiting nine interesting historic sites between Salisbury and Snow Hill that are all CURRENTLY ACTIVE with paranormal activity.
Enjoy a comfortable bus ride through that crossroads region – town and country – and hear about spirits of firemen, plantation owners, slaves, soldiers, lawmen, merchants, the haunted Pocomoke Forest and a cemetery with over 13,000 graves – Parsons Cemetery.
Guests on this tour will be able to visit Poplar Hill Mansion and for a close look at this beautiful haunted property.  Guests will also visit the haunted Pocomoke Forest at Furnace Town – and  hear the stories of the "spirits of Furnace Town" and see some of the images we've gotten on paranormal investigations there including the old church famous for being the home of the "heavy bible."   You may be able to "feel" the Other World.
The tour begins and ends on the site of four murders – and the paranormal activity radiates out from that central place.
Bring your ghost meters and your paranormal equipment. You never know who (or what you'll meet in a haunted mansion or the Pocomoke Forest.
Book online now!
SITES ON THE HAUNTED CROSSROADS TOUR include the old Wicomico Courthouse, Old Firehouse Headquarters, Poplar Hill Mansion, Holloway Hall at Salisbury University, Pusey Cemetery, Warren Mansion and the Pocomoke Forest at Furnace Town and the great Pocomoke River.
MEETING PLACE AND WEATHER: MEET YOUR GUIDE at the OLD Wicomico County Courthouse 101 N. Division Street, Salisbury, MD http://bit.ly/2jzm4E1
Please arrive at least 15 minutes before the start time of the tour and check in with the guide and bus driver. Tour will leave the premises promptly at 2pm. Please eat lunch before the tour as there will be no opportunity to stop for food. Also, note that we do not cancel for rain. In the event that the weather is wet, be sure to bring an umbrella and waterproof clothing and shoes. There are opportunities for getting off of the bus and walking.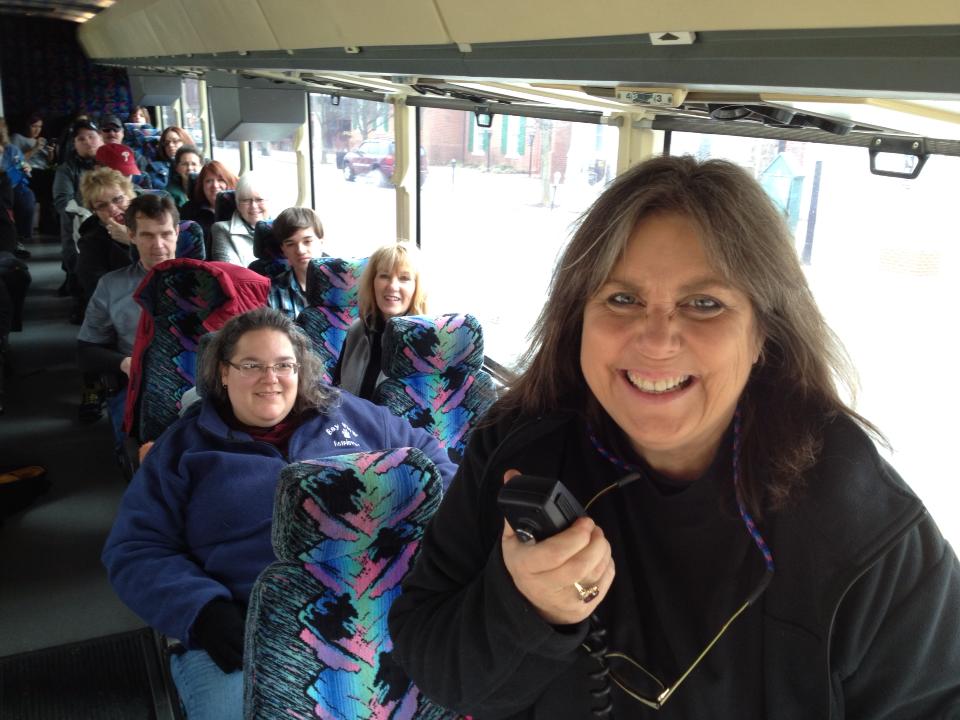 WHAT TO EXPECT: WHAT TO EXPECT: The tour will last approximately 4 hours. Most of that time will be spent on the bus listening to your storyteller. Haunted properties entered are Poplar Hill and the Church of the Heavy Bible. Guests will get off the bus for a closer look at Pusey Cemetery, Poplar Hill, Furnace Town, and Parsons Cemetery. Walking is involved during the times off the bus.
Book online now!
POSTS ABOUT SITES ON THIS TOUR
Who Haunts the Snow Hill Inn?
The Haunted Pocomoke Forest and its Urban Legends
Get Touched in the Haunted Pocomoke Forest
Ghost Walk into the Pocomoke Forest
Snow Hill Inn – My First Ghost Story