Come to a Book Launch of The Haunted Mid-Shore
Sat. 8/29 at The Robert Morris Inn – Oxford 5-7pm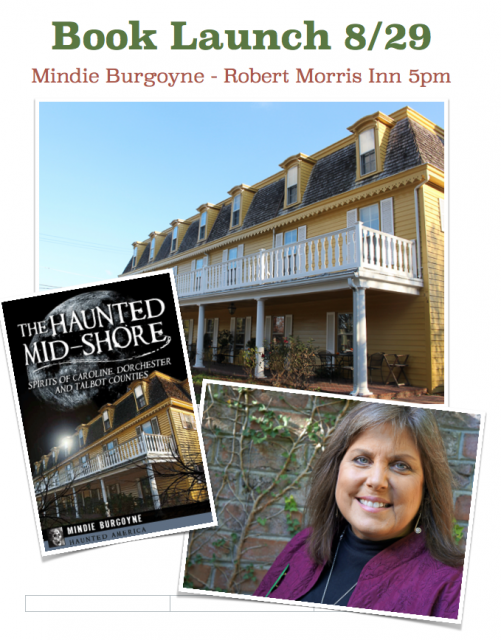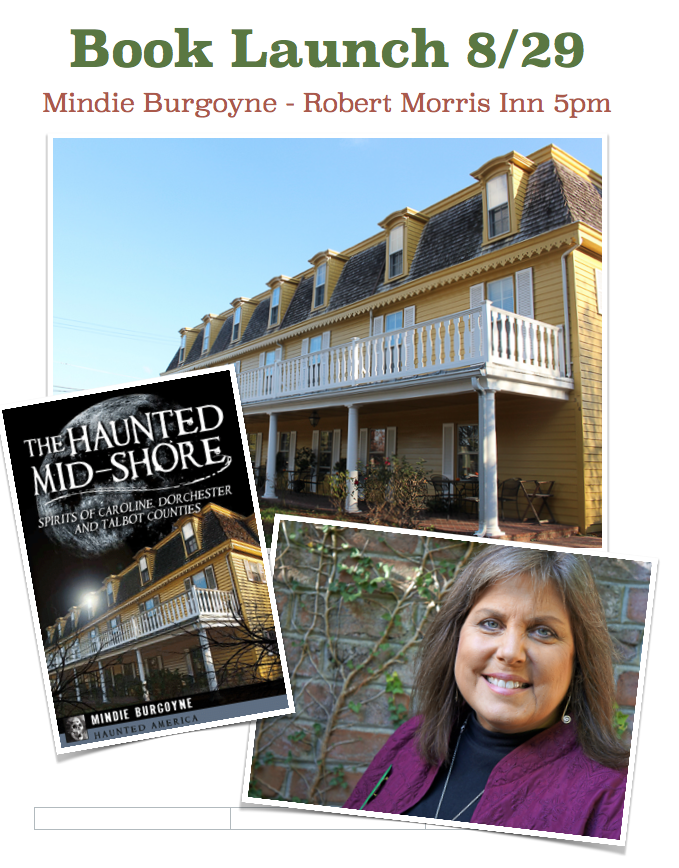 On Saturday, August 29, 2015 at the Robert Morris Inn in Oxford, MD, Mindie Burgoyne will be present to sign and sell copies of her latest book – The Haunted Mid-Shore: Spirits of Caroline, Dorchester and Talbot Counties. The book in the second in what will be a 3-book series of on haunted sites that are covered in Burgoyne's 10-town Chesapeake Ghost Walk trail. The Haunted Mid-Shore was published by The History Press as part of their  "Haunted America" series. Books sold at this launch will be the first of this edition publicly sold.
The launch begins at 5pm and ends at 7pm. Everyone is welcome and there is no cost to attend.  The book launch is being held at The Robert Morris Inn in Oxford, a historic Inn and restaurant that is also featured on the cover of the book. Co-owner, Ian Fleming provided the Foreward for the book.
Room 10 will be open to the Public
Mr. Fleming will also be on site and has offered to open the haunted "Room 10" to the public so they can have a look at the most haunted room in the Inn where Mindie Burgoyne had her own haunted experience.
SPECIAL DRAWING for attendees – $410 value
Continue reading Book Launch – The Haunted Mid-Shore – Oxford →