The Haunted Trifecta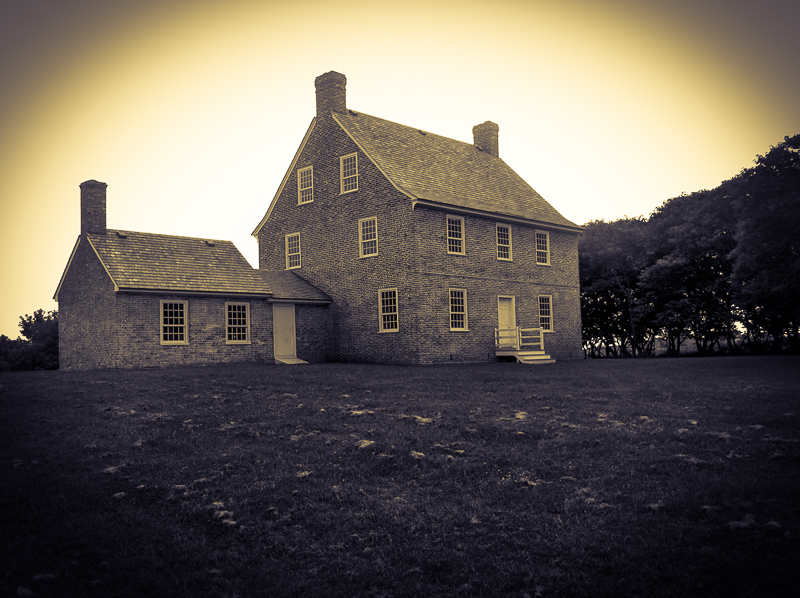 RACKLIFFE HOUSE in Northern Worcester County was built in 1740 by Charles Rackliffe as the main house on a large plantation on Sinepuxent Bay. Author Tom Patton referred to it as the "most haunted house in the country" – and Mr. Patton was a Rackliffe descendant and knew the house well.
Like the Shoreham Hotel in Ocean City, the Rackliffe house has had (according to folklore), a murder, a suicide and an accidental death all take place in the house. It is also built on the site of an Assateague Indian camp where artifacts as old as 10,000 years have been found through excavation.
There is so much commentary on Rackliffe house being haunted that there's almost no disagreement about the hauntings – even the docents who receive visitors at the now restored house will matter-of-factly say when asked, "Yes, people say it's haunted."
According to the folklore, John Rackliffe had slaves and was abusive to them. One night when he was coming home to Rackliffe House, some of his slaves ambushed him and killed him. Court records do document that he was murdered. Some say they murdered his wife too shortly thereafter.
But other say the wife fell down the long, turned stairway in the house and died from her injuries. .. at least some lady did.
A third story refers to a widow who lived in the house with her only son. He was recruited to serve in the military during the War of 1812. She was so lonely and depressed about his going off to war that she hung herself in the attic.
The unusual events in recent years and even today at Rackliffe have a lot to do with sound. Babies crying, pianos playing by themselves, crashing noises that some in the house hear but others do not, gun shots, glass breaking and more.