Who would suspect that tucked into all the concrete, asphalt and high rises, there were ghosts in Ocean City, Maryland?  The storyteller leading your Ocean City Ghost Walk will let guests experience the unfamiliar historic parts of the town and will reveal a haunted history like no other Eastern Shore destination.  There are over a dozen ghosts that linger in the historic district of Ocean City and on this Ghost Tour, you'll learn about many of them.
PLEASE NOTE: WE DO NOT GO INSIDE THE PROPERTIES.  This is a ghost walk where stories of hauntings and unexplained events are shared while standing outside the property.
SITES ON THE OCEAN CITY GHOST WALK include the Ocean City Life-saving Museum, Tarry-A-While guest house, the Henry Hotel, Atlantic Hotel, Shoreham Hotel, Trimper Amusements, the Plim Plaza and other properties from the Inlet to 4th Street in the historic district.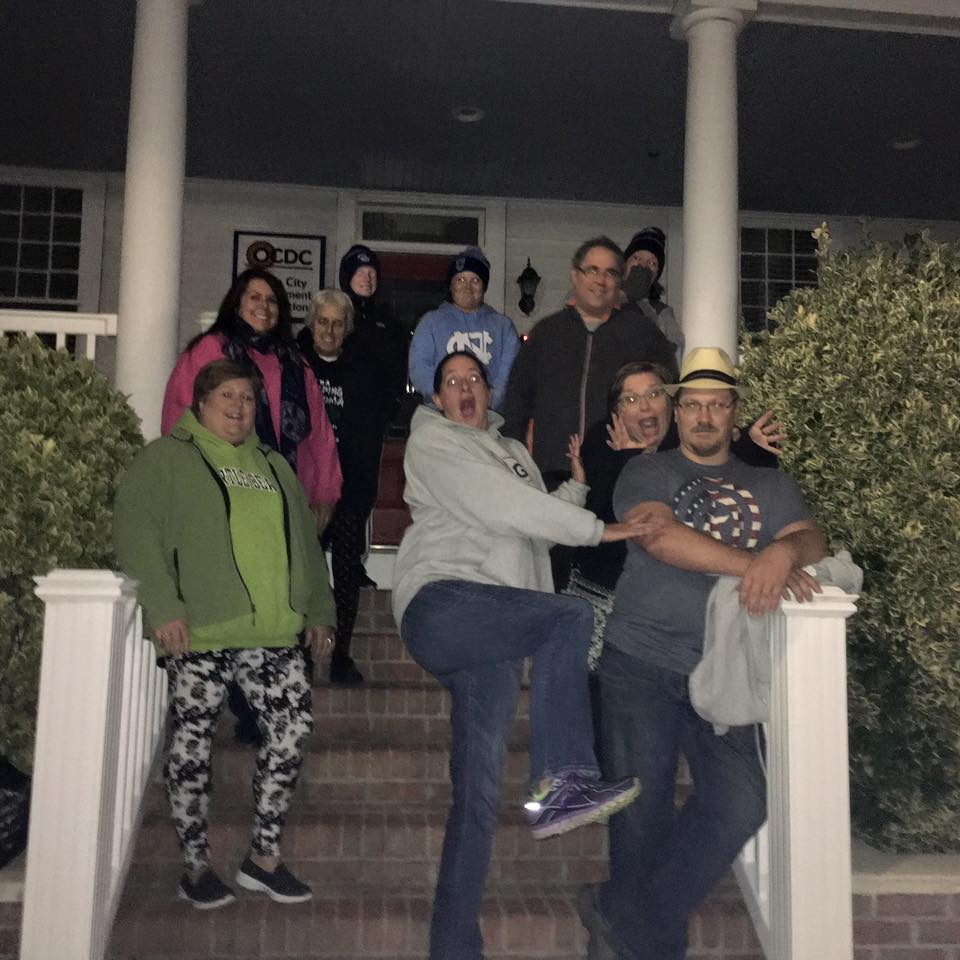 START & WHERE TO PARK – This ghost walk starts at the Ocean City Life-saving Station Museum at the end of the Boardwalk at the Inlet.  The walk runs between the Inlet to 4th Street and is NOT A LOOP, so park somewhere between the Inlet and 4th street.  It may be easiest to park at the Inlet and walk back from 4th street at the end or up to 4th Street to begin.
ADVANCED REGISTRATION IS REQUIRED
ALL UPCOMING OCEAN CITY GHOST WALKS – REGISTER FOR TICKETS

TIPS / GRATUITIES – The price of your ticket does not include the gratuity for the guide. If you enjoyed the walk, your guide will greatly appreciate a tip.
DRESS & WEATHER: Ghost Walk begins on time. Please meet fifteen minutes prior to the  start. It may be crowded near Shenanigans.  Look for your guide. She'll be wearing a headset. We walk in all kinds of weather except when it poses a hazard to public safety. Dress for the weather. Please include CELL PHONE number on registration in case we need to contact guests regarding a cancellation.
Bring your umbrella if it looks like rain
Wear comfortable shoes
Bring a flashlight.
Bring your camera.  That's part of the fun.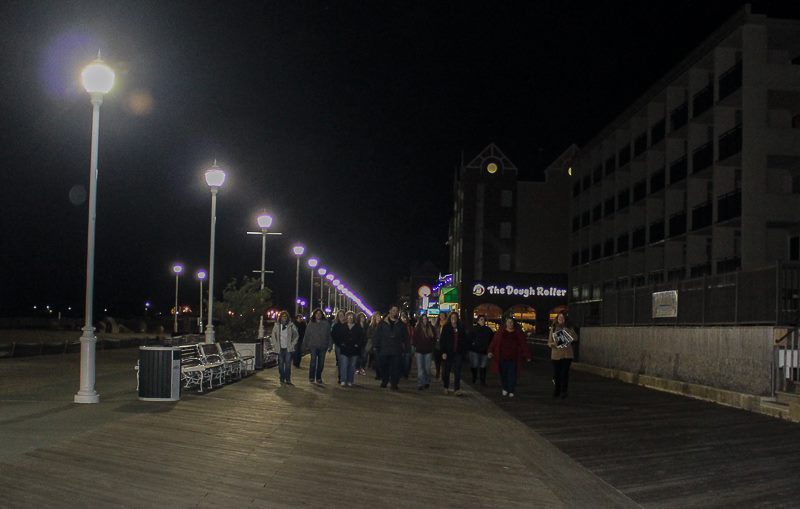 WALKING – This is a walking tour where guests walk and stand for approximately one and a half hours.  The walk is about 1.5 miles – one way.  Guests must be able to handle walking that distance in order to complete the walk.  The route is wheelchair / stroller accessible.  Persons with disabilities who use wheelchairs and strollers are welcome.  The pace is quick, however.
CANCELLATIONS AND REFUNDS:  Full refund will be given if cancellation is made 48 hours prior to the tour's start.  If cancellation is NOT made within 48 hours of the tour, no refunds will be given. For reservations of 6 or more, we require 72 hours.  However, all registrations are transferable, so feel free to allow a friend or family member to attend in your place.  Just give them your order voucher.
BLOG POSTS ABOUT HAUNTED OCEAN CITY:
Who is Remembered at Captain's Hill?
Ocean City – 1st Ghost Walk for the City on the Sand
The Henry's Colored Hotel – An Ocean City Ghost Story
Spirit that Haunts Trimper's Carousel
ALL UPCOMING OCEAN CITY GHOST WALKS
SaveSave
SaveSave