Hoopers Island Ghost in an old School Building
by Mindie Burgoyne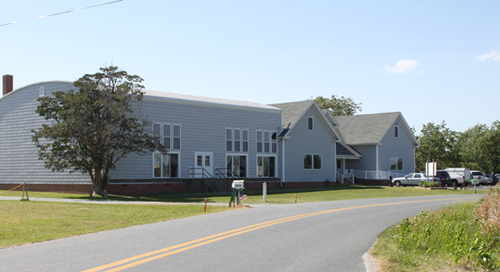 Old Salty on Hoopers Island 's is a popular destination restaurant housed in a renovated old school building. It is also haunted and home to "Mary's Ghost."
I didn't know about the ghost until I ran into an employee at an event in Cambridge. The employee said it was haunted and that he'd had a few experiences. So I asked the owner, Jay Newcomb, who said several of the employees there had experienced strange things … voices, crashing sounds, vanishing customers, objects being moved.
With Jay's permission, I interviewed the staff and checked the place out myself. According to the staff, the first to encounter the ghost was an employee named Mary who had been at Old Salty's for years. Mary actually hears the voice of the ghost call out to her and has had the most interaction with the "unseen" there. Her co-workers dubbed the ghost "Mary's Ghost."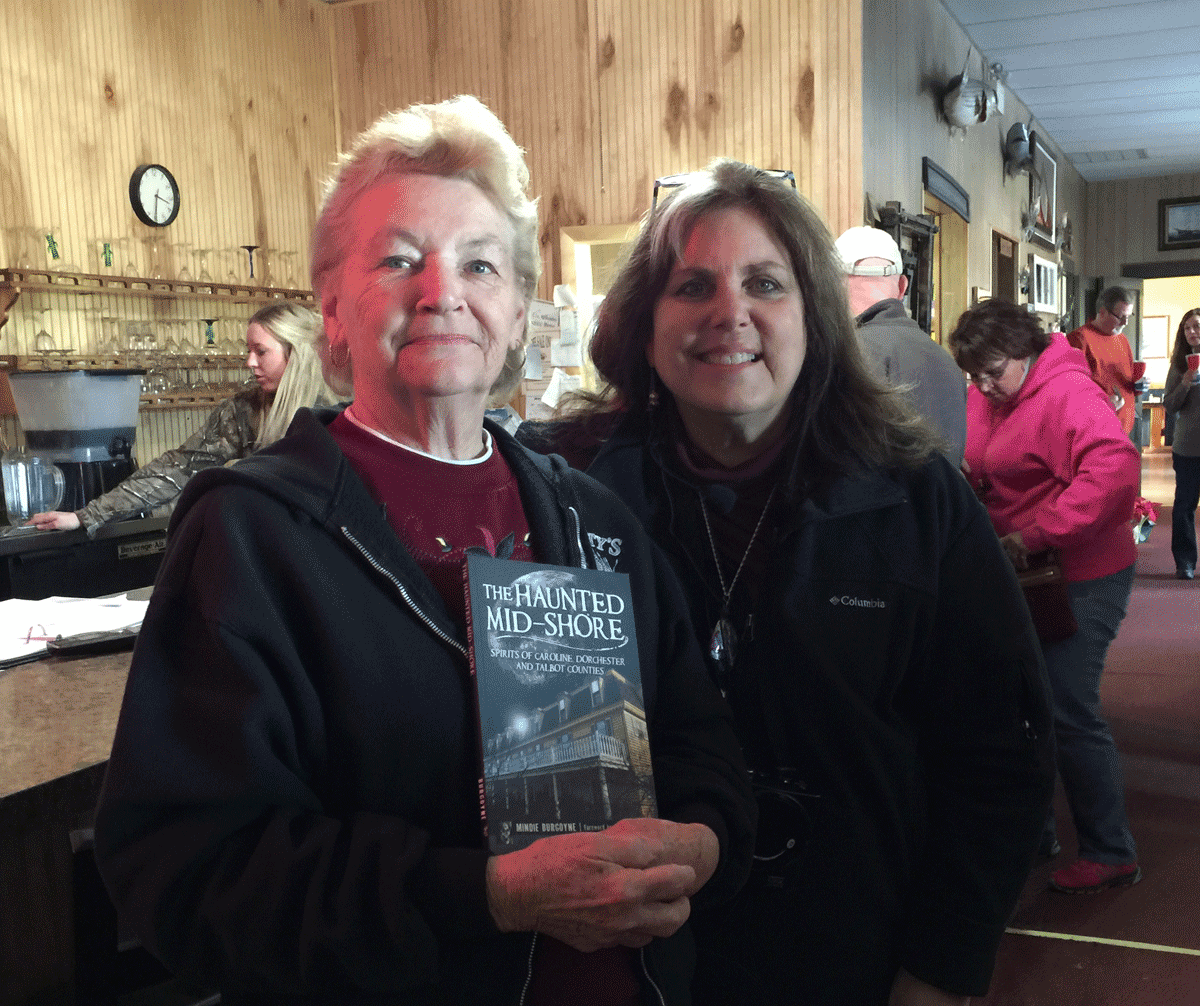 According to the staff, there were no paranormal events until a wedding party requested to use the stage for a reception. The renovated school auditorium serves as a banquet hall, but the stage had always been closed off and used for storage. This wedding party wanted to use it, so the staff began to move things around, clearing the stage area.
That's when it started.
Staff claims they've heard crashing noises in the banquet hall but nothing is out of order or even moved when they inspect. Mary claims that if she goes into the banquet hall alone, she'll always hear the ghost call her name. Other employees told me they won't go in there alone. Several servers have said they'll see a woman walk in the front door and go into the dining room. When the server brings the menu, she's gone. Kitchen staff told me that shoes, tools, and implements will be moved or relocated to obscure places in the restaurant.
I took a bus tour into Old Salty's last year and a few of the guests asked to go into the banquet area. All of them said they felt a strange presence in there.
Whether or not Old Salty's is haunted, the paranormal presence hasn't deterred customers. It's one of the most successful restaurants on the Eastern Shore and known to have the best crabcake in the world. It's worth a visit just for the food, but the ghost(s) add an extra thrill … if you can sense the presence.
Old Salty's is a stop on the Tubman Trail Ghost and Graveyard Bus Tour