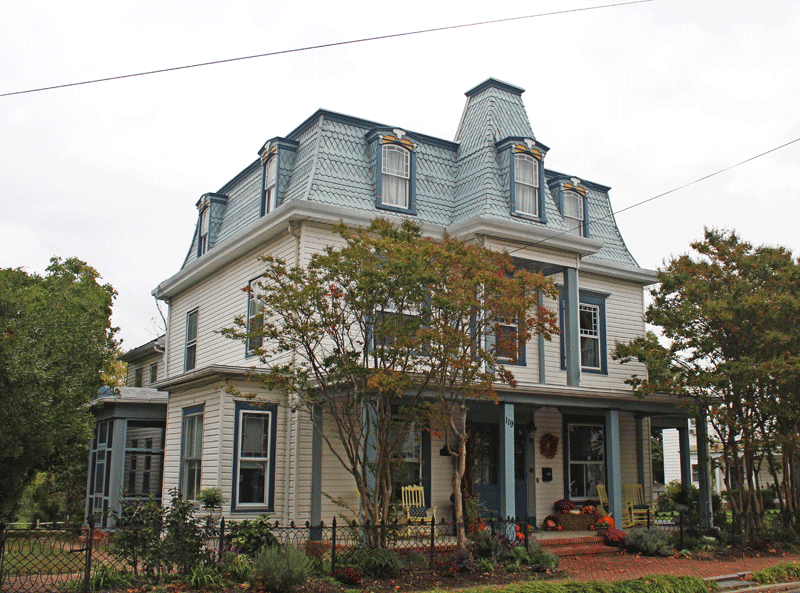 Denton, Maryland's Town Dog Killer
The most beautiful house on the Caroline County's Courthouse Square in Denton sits on the corner of Gay and Second Streets. It's a Second Empire Victorian style with its hipped roof, center cupola, iron fence and ornate trim sets it apart from every other house on the square. The ample corner lot runs straight down to the Choptank River, which is wide and placid at this northern end, some thirty plus miles from where it empties into the Chesapeake Bay.
When a long time owner of the property moved out in 2000, a real estate agent showed the property to a potential buyer who lived out of state. The owner wasn't present during the viewing, and the potential buyers took several photographs of the house. About a month after they had looked at the house, they returned to Denton hoping to find the owner. When they knocked on the door, there was no answer, so they visited the Town Hall hoping to get help with locating the owner.
These potential buyers had decided not to buy the house. But when they reviewed the photographs they had taken, they noticed a strange anomaly in one of them. It was disturbing. It was a view of the house from the outside that showed the front with all of its beautiful features and ornate trim. But it also showed the image of a child looking out of the third-floor window. The owner wasn't present when the couple viewed the house, and they'd been told that no children lived there.
Child's Face in the Window
The couple had also gone through that third floor, and they saw no sign of a child – no toys, Continue reading The Town Dog Killer in Denton →