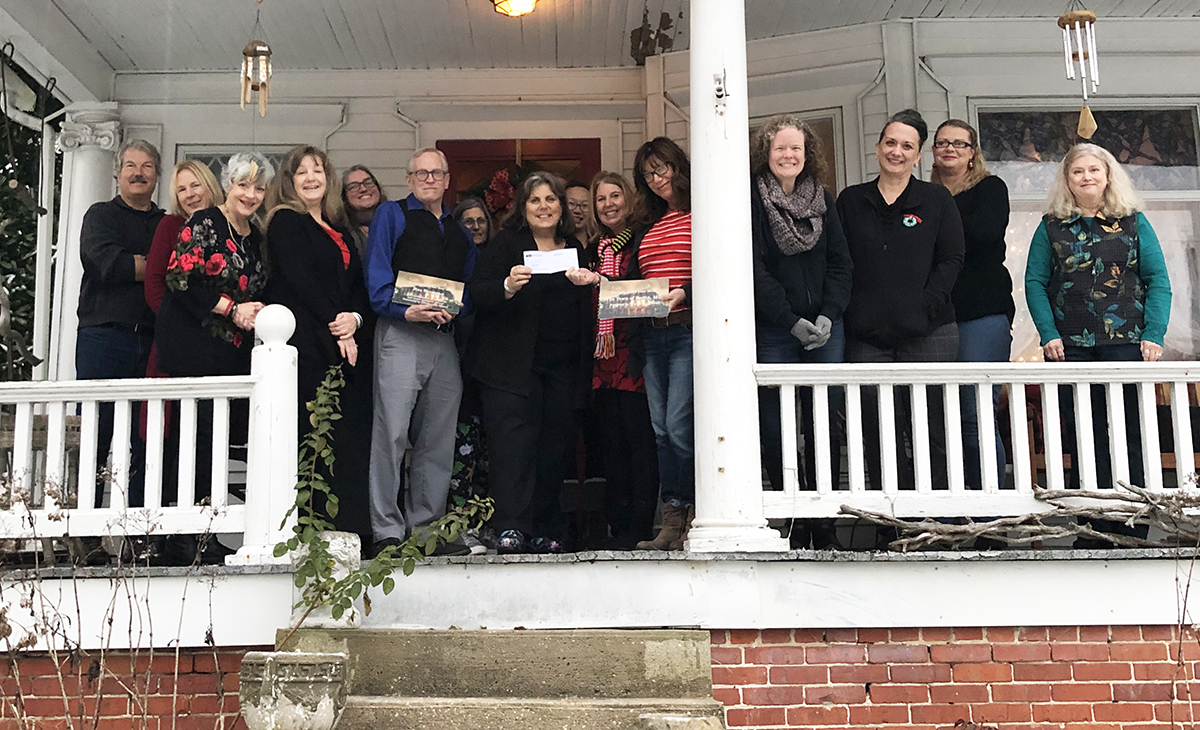 Chesapeake Ghosts has named the Town of Berlin, Maryland as their Partner of the Year for 2018. The company's owner, Mindie Burgoyne surrounded by her storyteller / ghost tour guides presented a $1000 donation check to Ivy Wells, Berlin's Economic Development Coordinator. The funds will be used to supplement Berlin's downtown revitalization efforts.
Chesapeake Ghosts held over 100 Berlin ghost tours in 2018 and sold over 1200 tickets. "Ivy and the Town have been great to work with," stated Mindie Burgoyne, owner of Chesapeake Ghosts. "The Town is an avid promoter of our Berlin tours as are the local businesses. They feature us in social media posts, display our posters and rack cards, and Berlin Main Street is the only town we work with that has included a link to our ghost tours on their website. We're delighted to show them our appreciation for their support"
Besides the $1000 donation, the Partner of the Year Award includes the recognition of being featured on a commemorative holiday ornament. A limited number are made by a local Berlin manufacturer, Plakthat, and sold during the holiday season on ghosts tours and through the Chesapeake Ghosts website.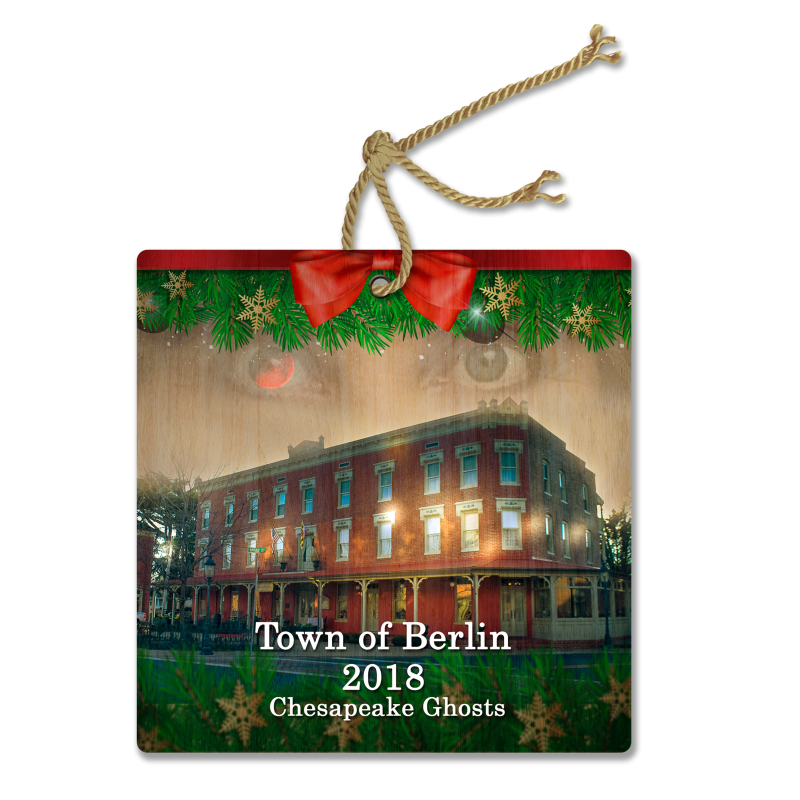 The Berlin Ghost tour is the second most popular tour of the eleven Eastern Shore ghost tours offered by Chesapeake Ghosts. The Ocean City Ghost Walk is #1 and St. Michaels Ghost Walk ranks third. The 1.3-mile-long Berlin ghost tour is led by a trained storyteller who delivers 2 hours of entertainment focused on Berlin's history and mysteries. Nine haunted properties, a healing tree and a graveyard are all stops on the tour.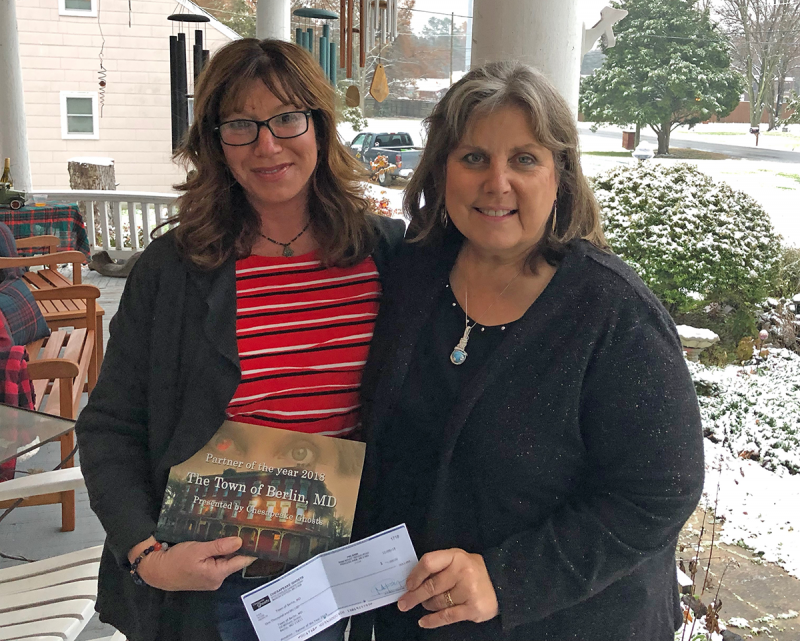 The Town of Berlin will be using the $1000 donation prize toward its marketing efforts that highlight Berlin's unique downtown experience. Chesapeake Ghosts started the Partner of the Year program in 2017 when it recognized the Princess Anne Police Department, which put its prize money toward much needed safety equipment for officers.
Chesapeake Ghosts is woman-owned tour company based in Marion Station, Somerset County, Maryland and operates year round ghost tours across Maryland's Eastern Shore. It is a subsidiary of Travel Hag Tours, LLC, a tour company targeting women travelers for mind, body and spirit tours.