Use the calendar below to select your tour date and book online!
Ghost & Graveyard Bus Tour – Princess Anne – Crisfield – Marion RESCHEDULED 1/30/16
01/30/2016 @ 12:30 pm

-

4:30 pm

$32.00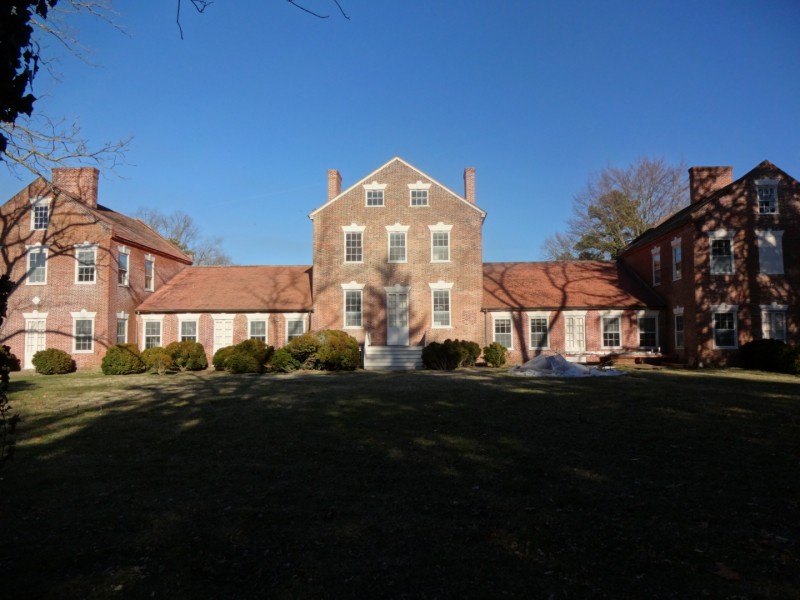 THIS TOUR HAS BEEN RESCHEDULED TO JANUARY 30TH DUE TO THE PENDING INCLEMENT WEATHER. Tickets are still available. 
The Somerset Ghost and Graveyard Bus Tour will include 4 historic graveyards and over 20 haunted sites in Somerset County, Maryland. This is a 4 hour tour that will include sites between Princess Anne and Crisfield including Burgoyne's own haunted house in Marion Station. Guests will experience most of the tour from the comfort of a luxury motor coach (restroom on board), but will be able to get off the bus and see the graveyards up close as well as some of the sites in Princess Anne.
Scroll down to end of post  to purchase tickets and see map of meeting place.

This is one in a series of six bus tours offered by Chesapeake Ghost Walks taking place during the colder months of the year – January through March.
SITES ON THE SOMERSET GHOST AND GRAVEYARD BUS TOUR include Teackle Mansion, the old Somerset jail (very haunted), Samuel Tull House, Cry Baby Bridge (Marion), McCready Hospital, Ananias Crockett House, Ira Todd House, Vance Miles House (Burgoyne's home), the Crisfield Library, Captain Leonard Tawes' House and the old Richard Christy house. Graveyards include St. Andrews Episcopal Church, St. Paul's Church (site of Luke's Grave), Crisfield Cemetery and the Tull Graveyard.
Famous ghosts & stories featured on the tour: The ghost of Elizabeth Upshur Teackle, Ghost of Judge Sanford, The Hanged Man in Princess Anne, Little Annie Conner and Cry Baby Bridge, Lukes Grave, Old Ailsey's Light, Little Olive Tull Left Behind, and the Spirit Vortex in Marion. This is a tour from the bus and guests WILL NOT BE GOING INSIDE ANY OF THE PROPERTIES.
TIPS / GRATUITIES – The cost of the ticket does not include the gratuity for your tour guide or the bus driver. If you enjoyed the walk, please consider tipping your guide and driver as a sign of appreciation.
GUEST DRAWING FOR BOOK & WALKING TOUR  –  Those who register for the Somerset Ghost & Graveyard Tour will be entered into a drawing done on the bus at the end of the tour for a copy of Burgoyne's newest book, The Haunted Mid-Shore and a gift certificate for two tickets to any one of the ten Eastern Shore ghost walks offered by Burgoyne's company, Chesapeake Ghost Walks. 
MEETING PLACE AND WEATHER: Please arrive at least 15 minutes before the start time of the tour and check in with the guide and bus driver. Tour will leave the premises promptly at 12:30 pm. Also note that we do not cancel for rain. In the event that the weather is wet, be sure to bring an umbrella and waterproof clothing and shoes. There are opportunities for getting off of the bus and walking. 
CELL PHONE:  Be sure to list your cell phone number so that we can contact you in the unlikely event we need to cancel due to weather or emergency.
COST: $32 per person.  Includes  one seat on the bus and transportation to all sites with a private tour guide for about 4 hours.  Meeting place for boarding the bus is listed on the Ticket page.
CANCELLATIONS AND REFUNDS:  Reservations must be made in advance and paid for to reserve your spot. GUESTS who have reserved and paid will  receive a full refund if cancellation is made prior to THREE DAYS before the tour (Janary 20, 2015 at 12 noon).  Cancellations made after that  will not be refunded unless the ticket can be resold.  All tickets are transferable.
Contact Chesapeake Ghost Walks at 443.735.0771 for more information.