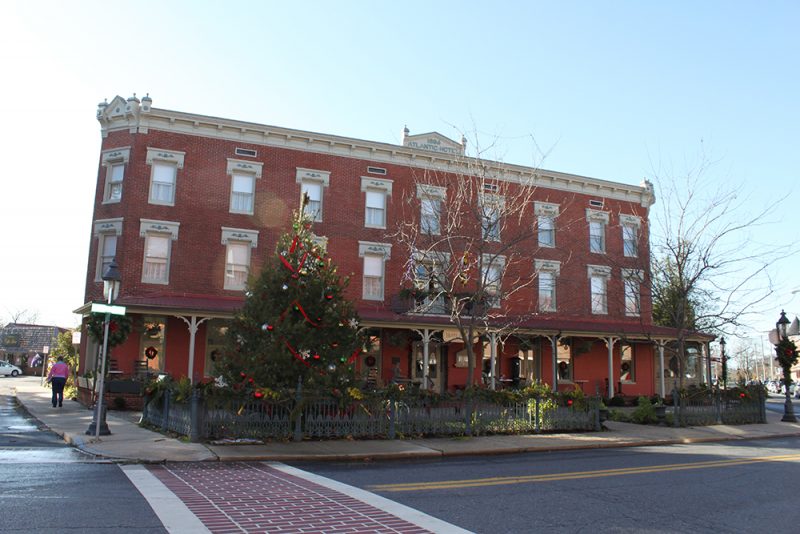 Christmas Ghost Tour in historic Berlin
Friday, December 22, 2017 at 7pm.  This is our final ghost tour for 2017. We invite all of our friends and followers – and new friends we haven't met yet – to join this ghost walk through Maryland's Victorian town – fully decked out for Christmas.
Berlin is just 15 minutes from Ocean City. You'll hear about the child who haunts the historic Atlantic Hotel, a spirit who hides in an antique store basement, the Lady in White standing by the bank and apparitions of people long dead are seen walking the street.
Touch the healing tree and walk in the steps of "the Elemental" that haunts a spot near the old rail line. And take a nighttime stroll through a very old, dark graveyard, and hear about a "ley line" that runs through the town.
Plus … Berlin has a haunted Christmas story about an event that took place in the Atlantic Hotel during a Christmas party.
Come early – eat, drink, shop
The Town of Berlin has several blocks of boutique shops, antique stores, restaurants and art galleries. Shop in the afternoon, have a wonderful meal, then join us for the ghost tour. You might even consider staying overnight in Berlin's haunted Atlantic Hotel. Make a weekend out of it.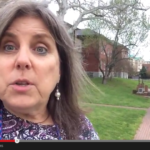 Mindie Burgoyne Guides the Tour
The Christmas Ghost Tour is guided by Chesapeake Ghosts' owner and author, Mindie Burgoyne.  Mindie will have some prizes, books, T-shirts to give away in drawings just before the tour. Come ready for fun.
Book online now!