You're invite to a book launch – Haunted Ocean City & Berlin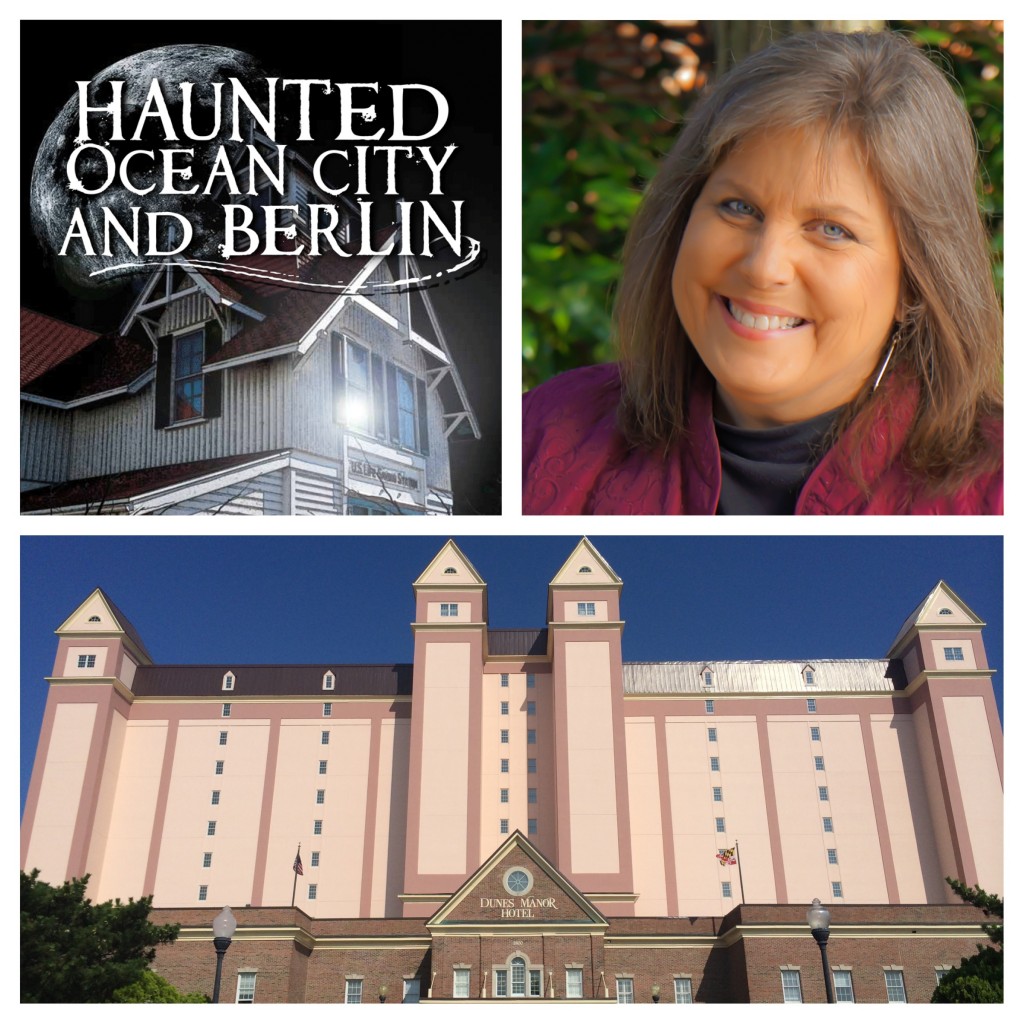 On Saturday, October 11, 2014 from 3:00 pm to 4:30 pm at the Dunes Manor Hotel in Ocean City, Mindie Burgoyne will be present to sign and sell copies of her latest book – Haunted Ocean City and Berlin. The book was published by The History Press and is Mindie's second book in their "Haunted America" series. Books sold at this launch will be the first of this edition publicly sold.
Everyone is welcome and there is no cost to attend.  The launch coincides with the Dunes Manor's afternoon tea, so guests can take advantage of these complimentary refreshments along with the spectacular ocean views from the Dunes Manor upper lobby.
SPECIAL DRAWING for attendees – $410 value
Guests in attendance will have the opportunity to sign up for a special drawing where one winner will receive a free signed copy of the new book plus a private group ghost tour of any one of ten towns featured on the Chesapeake Ghost Walks.  The winner can choose a convenient date and include up to 25 of his or her friends on the tour which will be personally guided by Mindie Burgoyne, herself who wrote and crafted all ten of the Chesapeake Ghost Walks – Easton, Cambridge, Denton, St. Michaels, Princess Anne, Crisfield, Pocomoke City, Snow Hill, Berlin and Ocean City.
These ghost walks are year round and tickets sell for $15 making the value of this prize $410. Drawing will be conducted at the end of the book launch. No purchase is necessary to win and the winner does not need to be present at the time of the drawing.
Ocean City Ghost Walk follows book launch
After the book launch, grab some supper at the Dunes Manor or your favorite OC restaurant and then meet join Mindie for the Ocean City Ghost Walk to take place at 7 pm. There are only 25 spots available so advanced registration is required. This tour will sell out. Register here.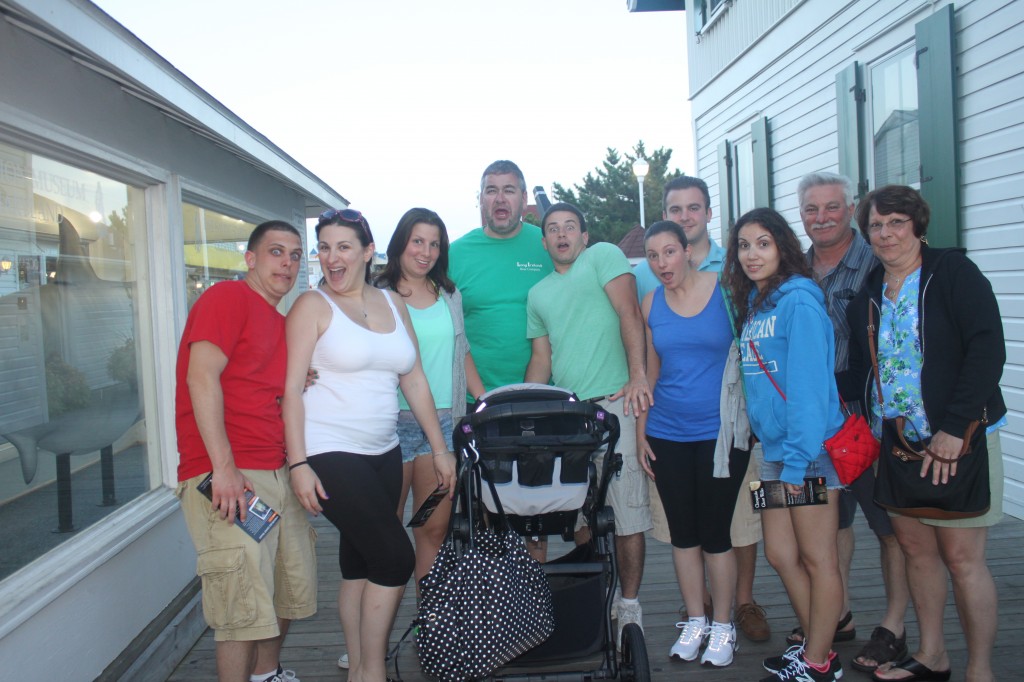 MARK YOUR CALENDARS for OCTOBER 11th and be one of the first people to get a signed copy of Haunted Ocean City and Berlin.  Here are the details of the the day's events.
Schedule of Events
3:00-4:30 pm  BOOK LAUNCH – Dunes Manor Manor Hotel
2800 N Baltimore Ave, Ocean City, MD 21842     Purchase copies of Haunted Ocean City and Berlin for 19.99 + tax = 21.19. Cash, check and credit cards accepted.
4:30 pm – DRAWING – Dunes Manor Manor Hotel
Drawing among attendees for a free copy of the the new book plus a private ghost walk for 26 people guided by Mindie $410 value.
7:00 pm – GHOST WALK – Ocean City Inlet
Mindie Burgoyne will lead an Ocean City Ghost Walk from the Inlet to 4th Street. Walk features ten properties in a 1.5 mile linear walk. 90 minutes. Cost: Adults $15 Kids (8-12) $9. Not recommended for children under 8 years old due to the amount of walking. Limit is 25 people.  Tickets must be purchased online in advance due to sell-out conditions.
Register online here.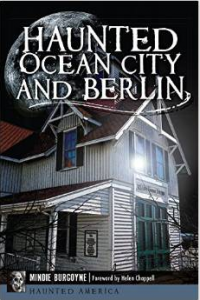 Haunted Ocean City and Berlin is Mindie Burgoyne's fourth published book. It is also the first book in a 3-book series that will include The Haunted Mid-Shore (due to be out in April 2015) and The Haunted Lower Shore (due to be out May of 2016). The 3-book series along with her best-selling book Haunted Eastern Shore will cumulatively cover eighty-six haunted sites on Maryland's Eastern Shore.
The book series will complement the ten ghost walks crafted by Burgoyne that are marketed as year-round ghost tours on the Eastern Shore under the Chesapeake Ghost Walks trade name.